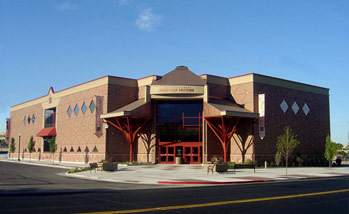 The Treehouse Museum - "How the West was Fun"
A non-profit, educational organization who's mission is to provide a place of magic for children and families to "step into a story". In July of 2009, Dennis Page, with the Pioneer Days Comote, opened "How the West was Fun", a rodeo setting with two horses and a bucking bull! Children can dress up and ride all three for an authentic, educational and fun old west experience!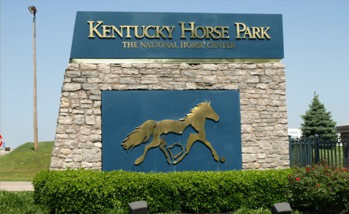 Kentucky Horse Park - American Saddlebred Museum
In 2002 Dennis Page established a permanent exhibit in the Saddlebred Museum with 2 working rocking horses. Patrons can ride both of these beautiful, solid wood replica rocking horses and even get their picture taken. The authentic horse show backdrop completes the experience and makes for a great photo to remember your visit.